Middle School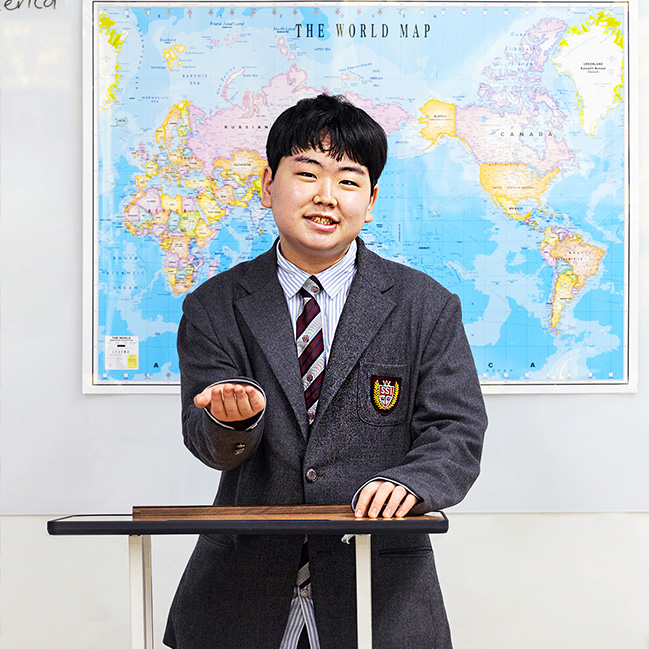 Core Curriculum

Philosophy: Flexibility
We use a variety of academic plans, a balanced reading and writing program, and a teaching map for math and science that stimulates critical thinking and problem solving. Hands-on teaching skills are used across all content areas to meet the needs of our students.
Enrichment

This is for those students who have outstanding skills and understanding beyond their grade level on testing or other classroom assessments and can be recommended by their teacher then will be interviewed by Head of School.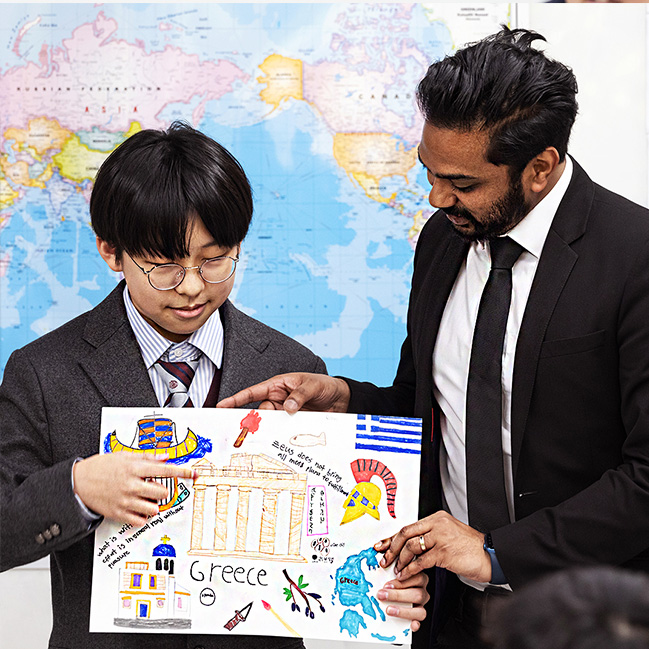 Academic Engagement

We make students' learning very sticky with a well-versed curriculum, blend of thoughts and ideas, and a learner-oriented approach. Projects that students deal with are interdisciplinary, connecting all subjects in a practical and rational way. Students get individualized lessons in core subjects through hands-on activities so that they can academically feel secure and supported.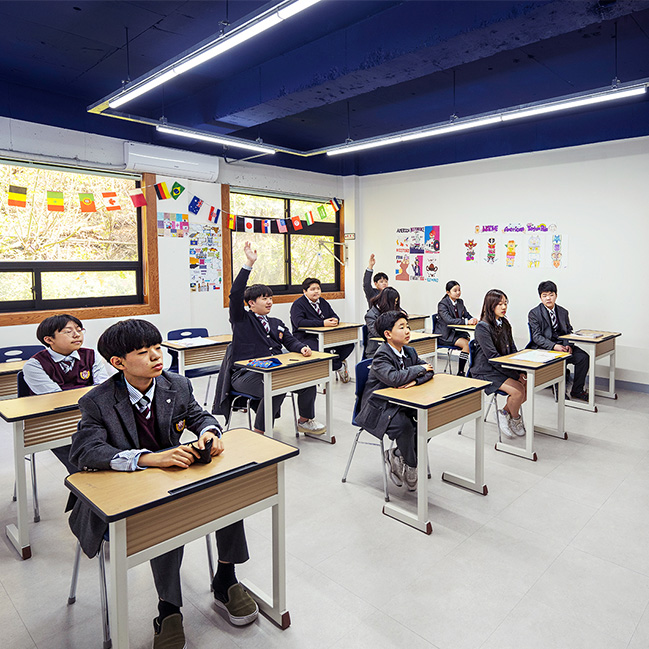 Character Development

Students' academic and personal growth is our top prioritized matter. We apply restorative practices into classrooms, encouraging students to improve trial and error management skills and to be fully responsible for their behaviors.
Community Focus
Community spirit begins in the classroom, where we build up a safe and sound classroom atmosphere, so students can experience a love of learning and new challenges. Many projects throughout the year involve connections to our local community as we make our students competitive future leaders.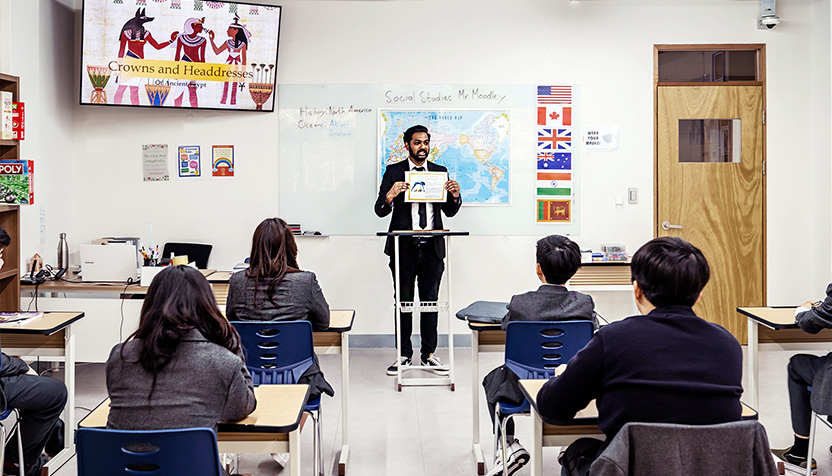 SSI Busan Campus
A Middle School Classroom
Yashen Moodley
Social Science Teacher
I encourage discussion and debate in my classroom.
In addition to traditional testing, students are also given projects such as poster design and PowerPoint presentations. I ask a lot of questions and I want my students to participate in every lesson.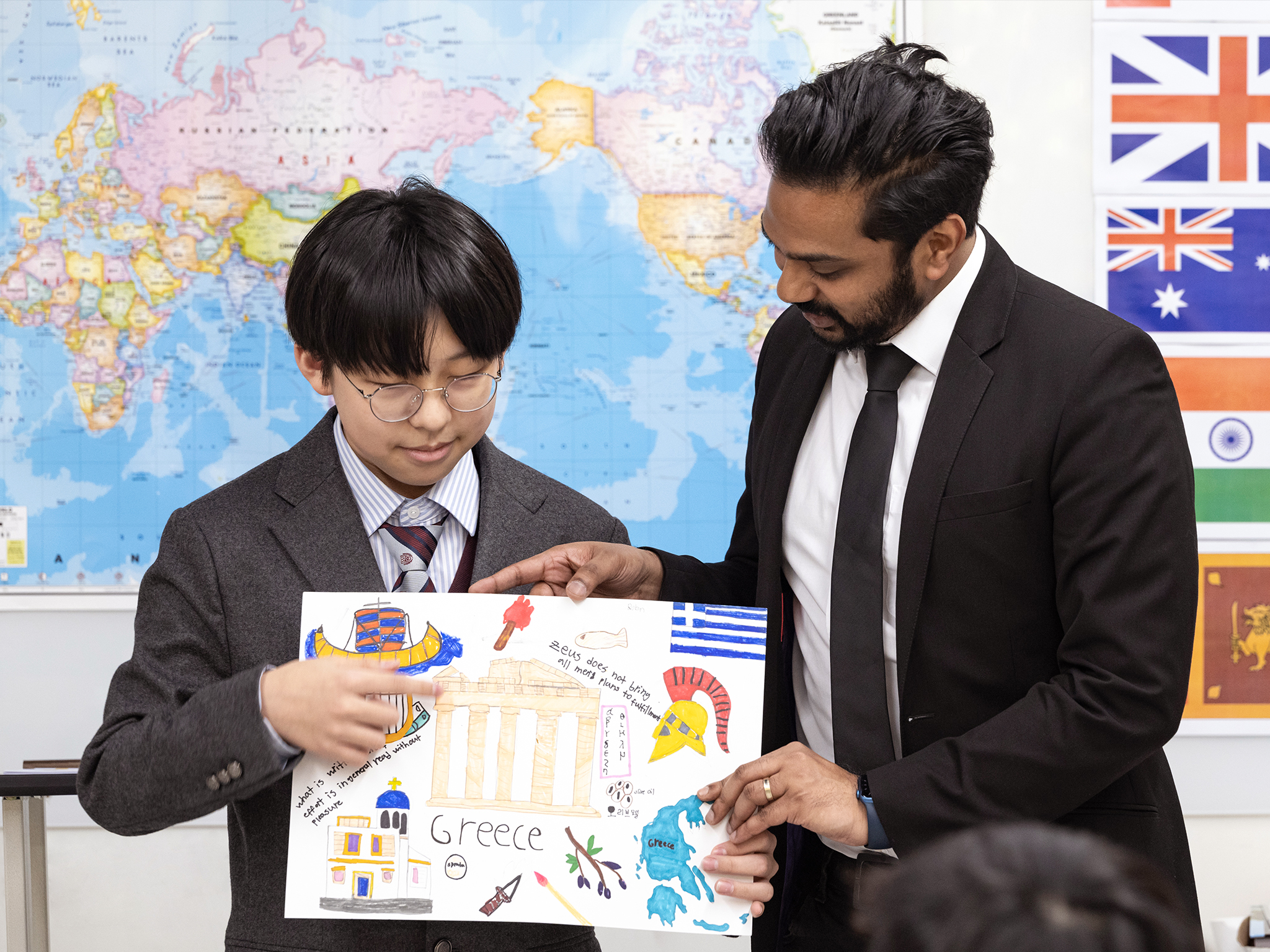 Yashen Moodley
Social Science Teacher
I encourage discussion and debate in my classroom.
In addition to traditional testing, students are also given projects such as poster design and PowerPoint presentations. I ask a lot of questions and I want my students to participate in every lesson.
English


MS English
Middle school English focuses on developing students' language arts skills in reading, writing, speaking, and listening.
It aims to foster students' ability to understand, interpret, and communicate effectively through various forms of written and spoken language. Students typically build on the foundational skills they learned in elementary school and start to explore more complex literary concepts, such as analyzing characters, themes, and plot structures in novels, plays, and poems. They also learn to write more advanced essays, reports, and creative pieces, applying grammar, punctuation, and vocabulary rules effectively.

▪︎ English 6 (ELL)
▪︎ English 7 (ELL)
▪︎ English 8 (ELL)
Math


Middle school mathematics covers a range of learning objectives, with adaptive reasoning, strategic competence, conceptual understanding, procedural fluency, and productive disposition being key components. As per the US curriculum we offer, students are instructed to comprehend rational numbers and perform operations.The purpose of mathematics is not to calculate itself, but to find a solution to a given problem. Additionally, they acquire the skills to manipulate decimals, fractions, and percentages. Expressing mathematical knowledge through problem-solving, reasoning, writing, and class discussions is essential for students.

▪︎ General Math
▪︎ Pre-Algebra
▪︎ Algebra I
Social Studies


Middle school curriculum aims to provide students with a foundation in understanding the world and its diverse cultures, past and present. Instead of focusing on given text, students will be exposed to various audio clips, videos and other educational materials. The courses taught in Middle school curriculum are World History, U.S. History and Geography, which serve as the introduction to High school curriculum. Students will be given individualized assignments to encourage self-directed learning. Through various projects, students may learn how to investigate, explore, and present to fellow classmates.

▪︎ Jr. Geography
▪︎ Jr. World History
▪︎ Jr. US History
Science


At the Middle School level, Science courses aim to nurture scientific thinking among students by equipping them with the essential skills and knowledge required for scientific inquiry, and fostering a passion for science. Science covers a diverse range of scientific topics from both the physical and biological sciences. Life Science is centered on living organisms and their biological processes, while Physical Science introduces students to physics and chemistry topics that will prepare them directly for high school level courses.

▪︎ Life Science
▪︎ Physical Science
▪︎ General Science
ART & PE


MS Art
The middle school art class emphasizes a selection of the elements and principles of design, which form the fundamental building blocks of students' artistic journey. Through a variety of projects, students delve into line, value, color, texture, and repetition. This exploration enables them to cultivate observational and technical abilities in drawing, painting, printmaking, sculpture, and diverse art mediums.
MS PE
The middle school physical education program offers a diverse range of activities, including individual and team sports, physical fitness, and health-related projects. The primary objective is to promote fitness and foster physical activity as an essential component of a healthy lifestyle that extends beyond the confines of the physical education class.The program aims to educate students about the importance of maintaining a healthy and active lifestyle throughout their lives. At the middle school level, an exposure approach is utilized to provide students with opportunities for enhancing their physical, emotional, intellectual, and social growth.The class not only includes physical activities but also encompasses the study of nutritional and health-related subjects.
Exchange Program


SSI Busan Campus offers an exchange program for current students to the University of Toronto. Students gather from various countries to conduct classes. Classes are divided into by English skills, assign the best dormitory within the University of Toronto so that they can live and attend various activities. Details will be announced later.
Gallery